2021 Year-In-Review
Though the pandemic lingered, Lake County's talent and strong mix of life science, advanced manufacturing and professional services industries powered the local economy forward in 2021. Lake County Partners celebrated a flurry of new businesses and expansions, forged important connections and led the creation of a strategy that will support lasting and inclusive growth.
We are honored to have had our work recognized with the Partnership Award by the International Economic Development Council in 2021.
Lake County Partners Helped Spur Investment and Economic Growth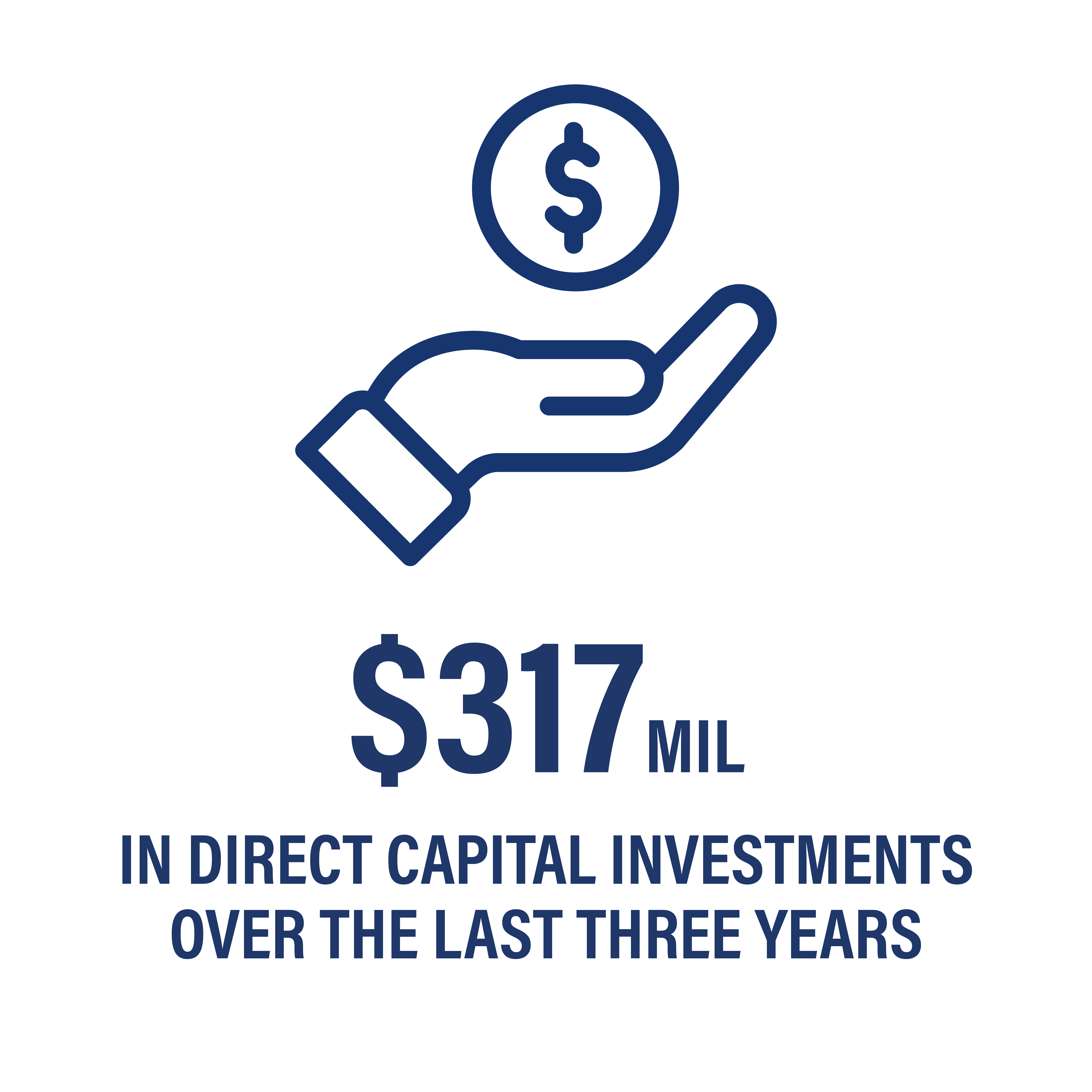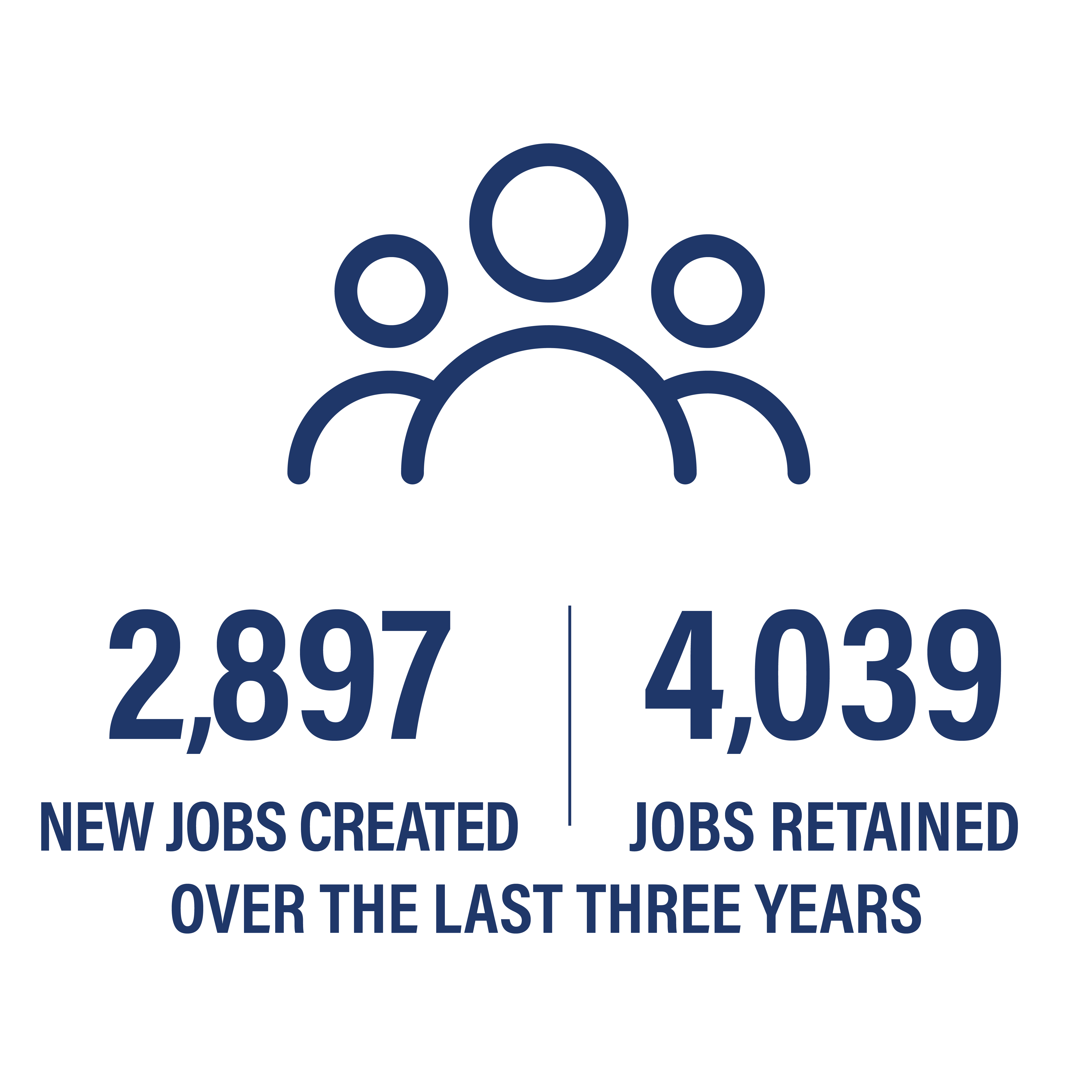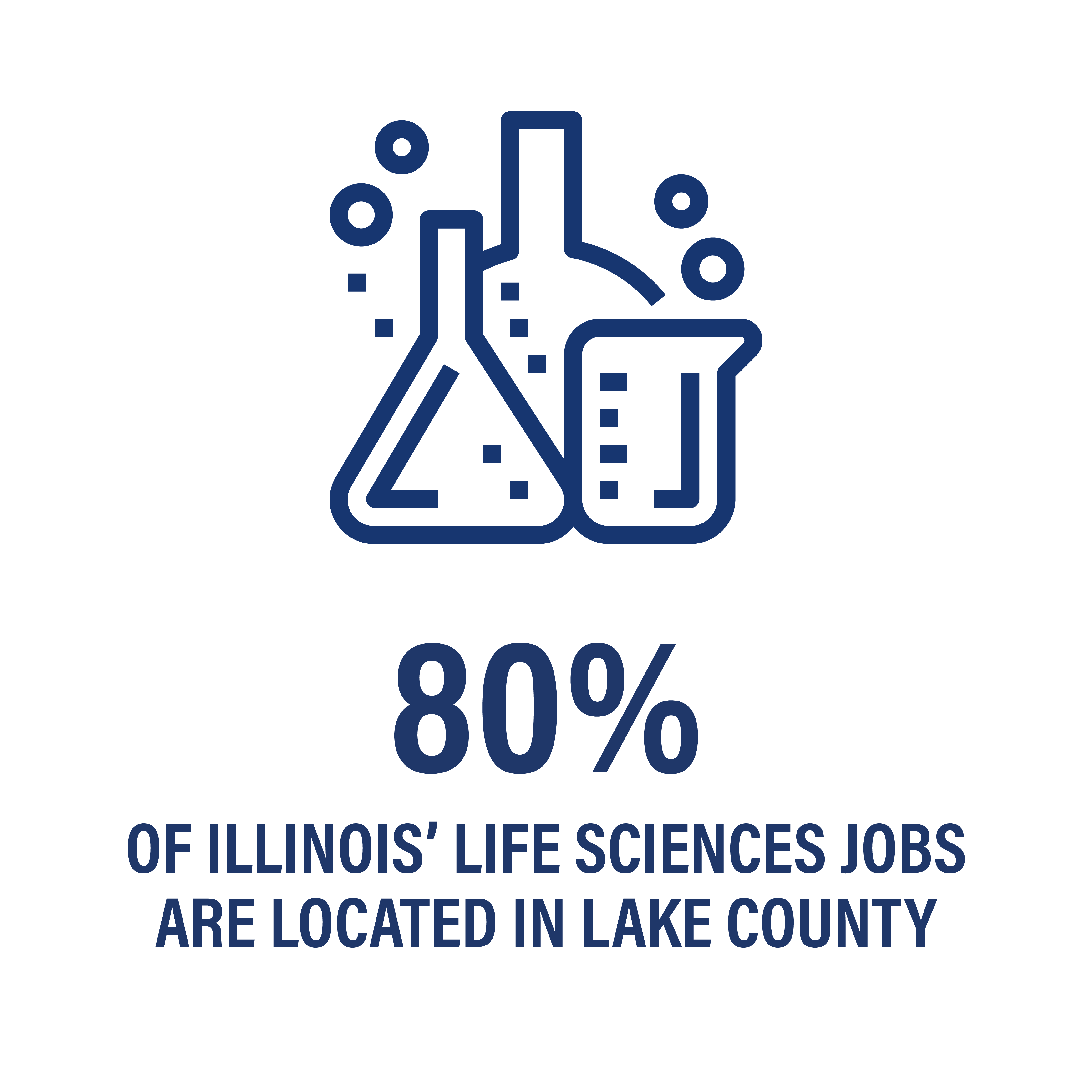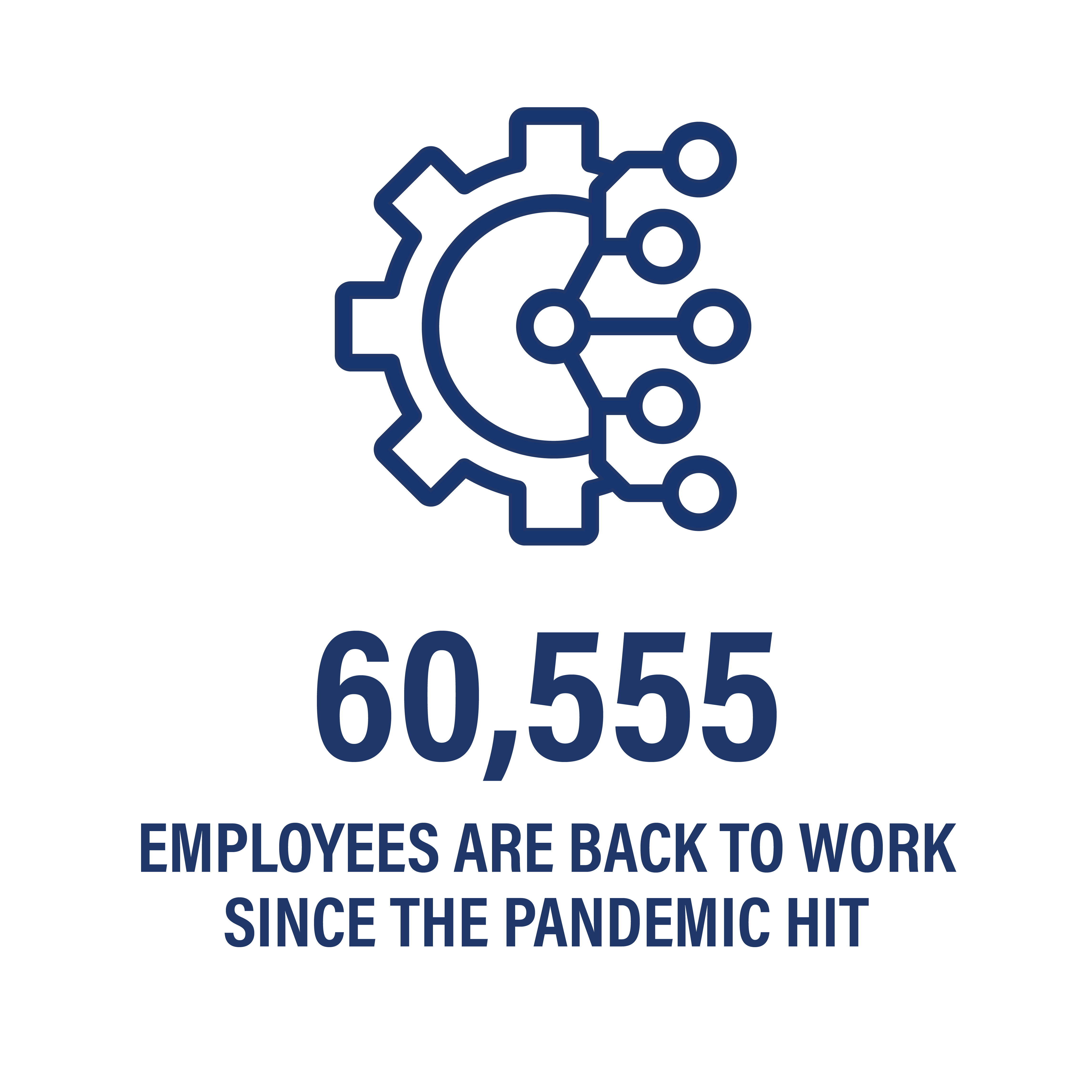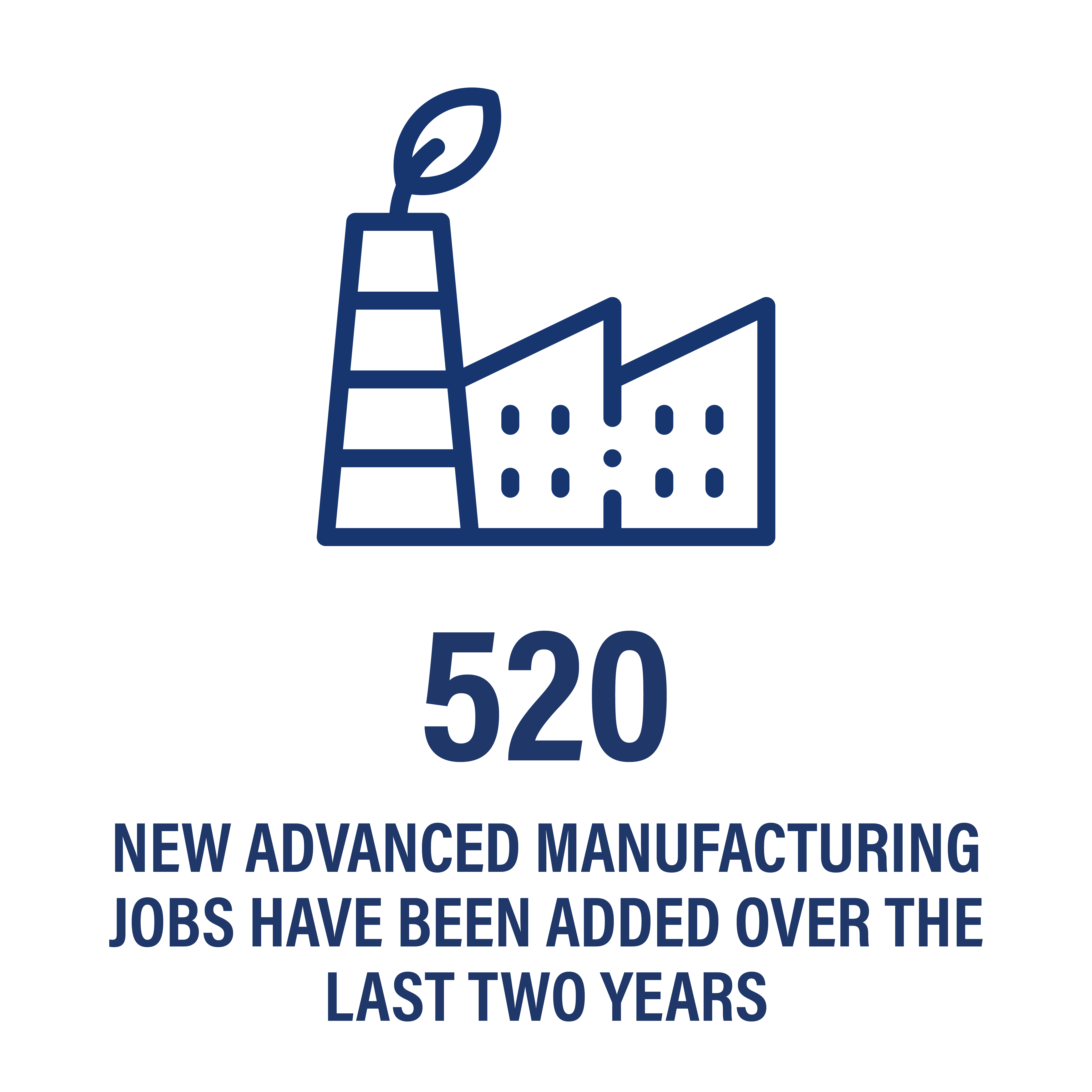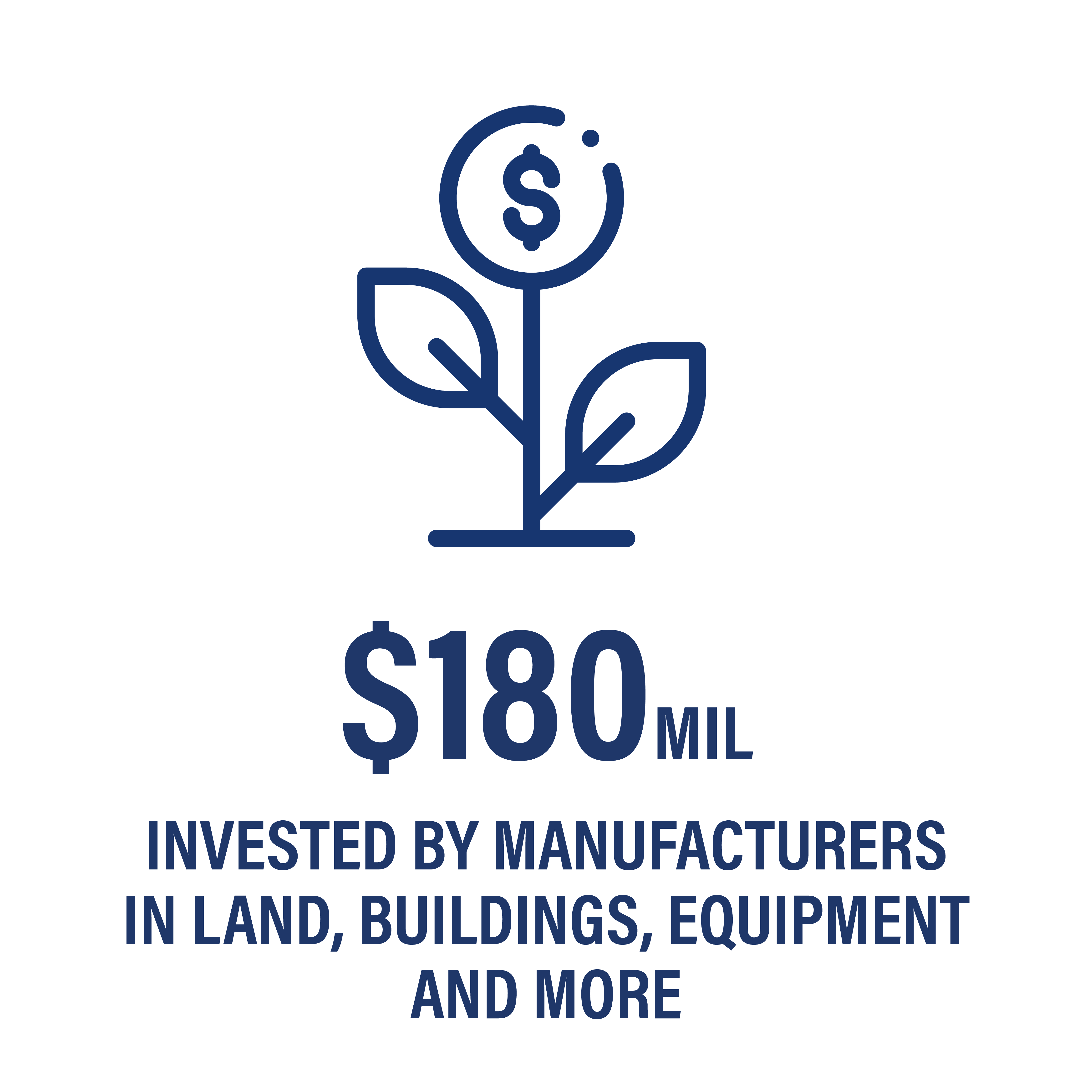 "I am 100% confident that we would not be where we are as a company without the networking opportunities provided by Lake County Partners."
"Businesses find enormous success because Lake County Partners works behind the scenes with partners to provide easy access to talent and development programs."
"Lake County Partners provides a rewarding venue in which to meet with other business leaders, share perspectives and work together to benefit the community."
"Our meetings with Lake County Partners have provided insights to growth that have informed our decision-making about future clinic locations that our current data sets can't match. It's the personal touch of Kevin and staff that make LCP so unique."
"I'm really happy to be a part of Lake County Partners. I've had the privilege of knowing and working with President Kevin Considine over the last handful of years, and I have always found LCP to be a great partner for business in Lake County."
New and Expanded Projects Defined 2021 for Lake County

From groundbreakings to ribbon cuttings, Lake County hosted plenty of opportunities to gather this year
(safe and socially distanced of course).
Horizon Therapeutics' Headquarters Makeover
After buying the 70-acre former Takeda property in Deerfield, the company unveiled its exciting plans for the space and began welcoming employees back to a cutting-edge office.
Fischer Paper Products Grand Opening
This long-standing Lake County manufacturer celebrated the completion of its new headquarters in Antioch, paving the way for new jobs and anticipated growth that will increase its workforce 10% each year for the next five to 10 years.
Advanced Manufacturing is Thriving

From pizza to manufactured goods (and the packages that they go into), find it all in Lake County.
Fifty-year-old pizza chain Lou Malnati's consolidated its corporate offices, manufacturing and fulfillment in Buffalo Grove to respond to rapid growth.

Amazon will open its third Waukegan facility by the end of the year, increasing the number of people working for the company in the city to approximately 1,000 in more than 1.1 million square feet of space.

Medline continued to expand its Lake County footprint with three plants, two offices and a 1.4 million square foot Grayslake distribution center.

HM Manufacturing looked to add a new shift in Wauconda, with the company anticipating up to 26% growth by the end of the year.

Medical device manufacturer Medical Murray completed state-of-the-art expansions at its facilities in North Barrington and Lake Zurich.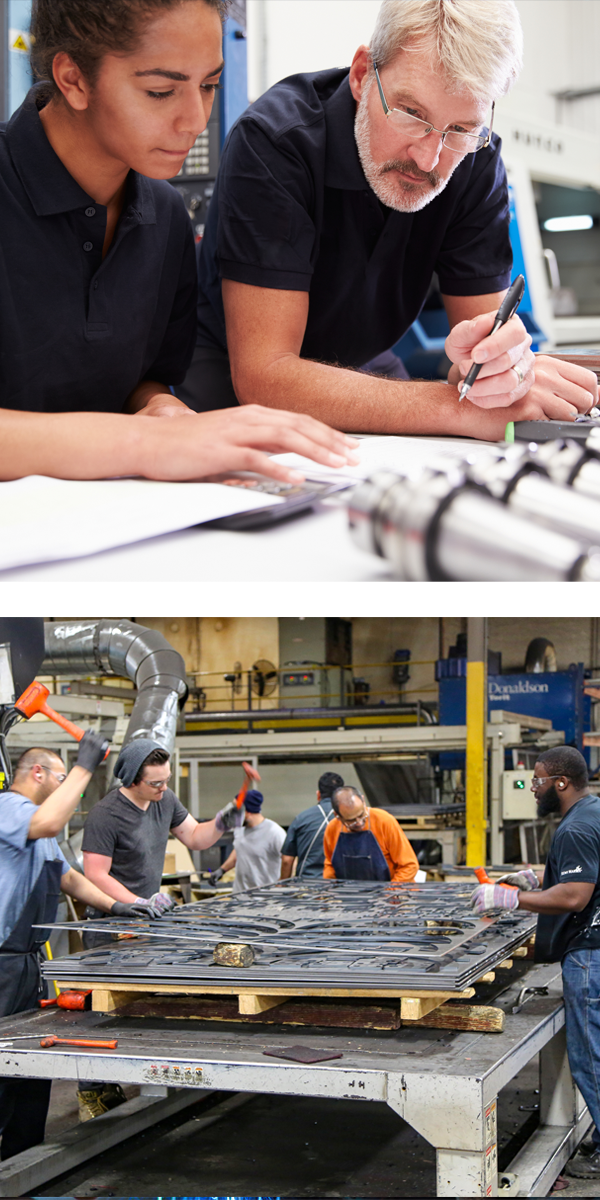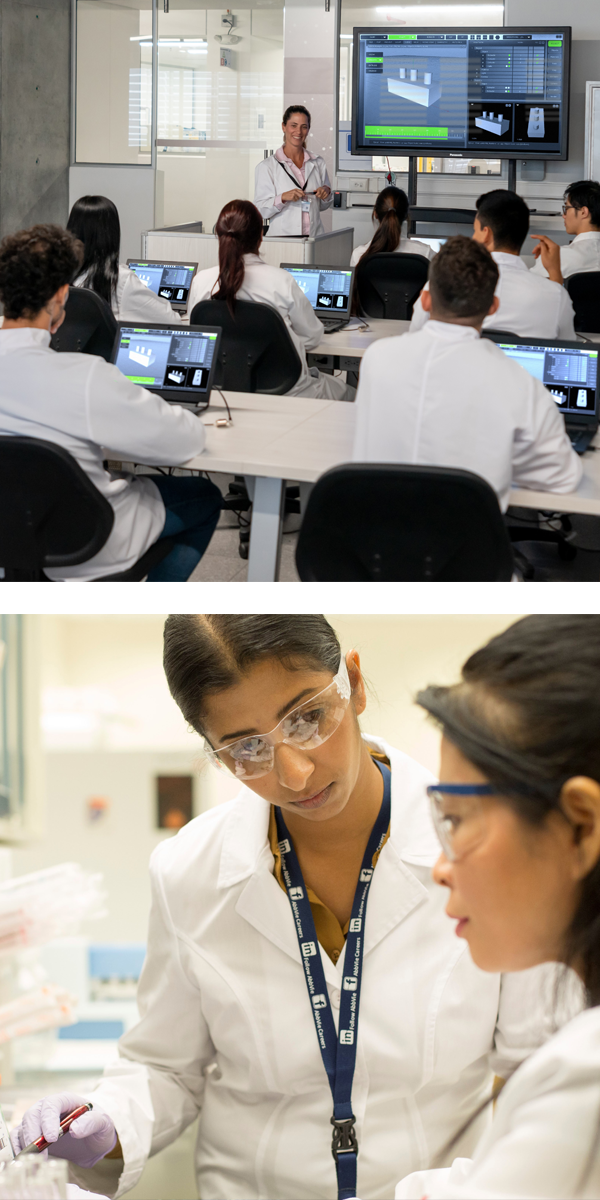 Innovation, Research and Training is Fueling the Next Generation
Lake County's roster of innovative institutions, companies and leaders continued to make waves, setting the stage for continued success.
Rosalind Franklin's Innovation & Research Park celebrated the first anniversary of its $50 million, 100,000 sq. ft., state-of-the-art facility in North Chicago that has cemented Lake County's position as a leader in life sciences. The facility and its Helix 51 incubator welcomed a number of cutting-edge tenants this year.

The College of Lake County announced the launch of its new world-class Advanced Technology Center in Gurnee that will further serve the manufacturing community by providing career pathways. CLC also partnered with MxD to expand its apprenticeship program and create a manufacturing talent pipeline suited to future business needs.
Ranked Among The Best
Lake County continues to rake in praise and receive national recognition.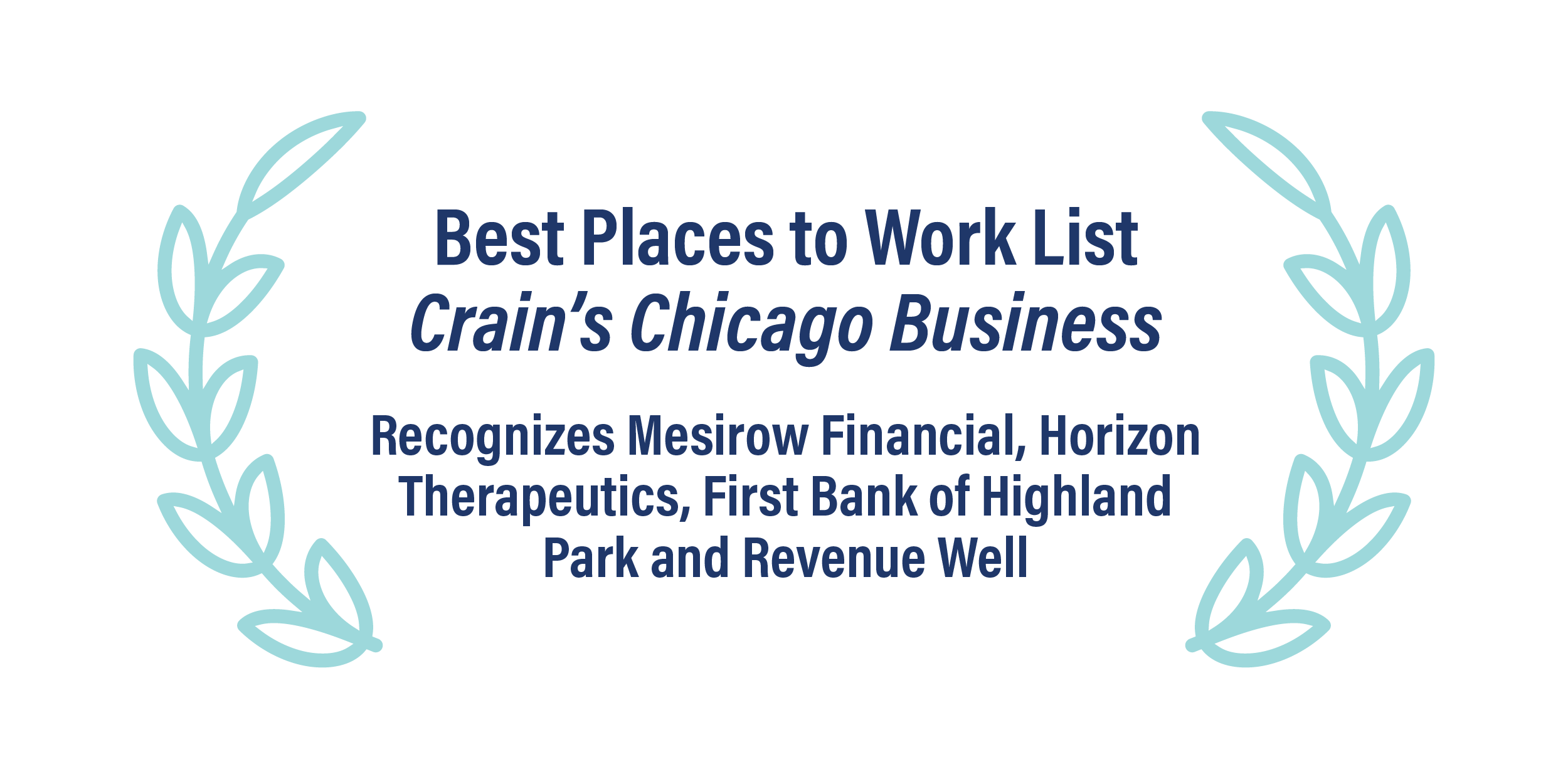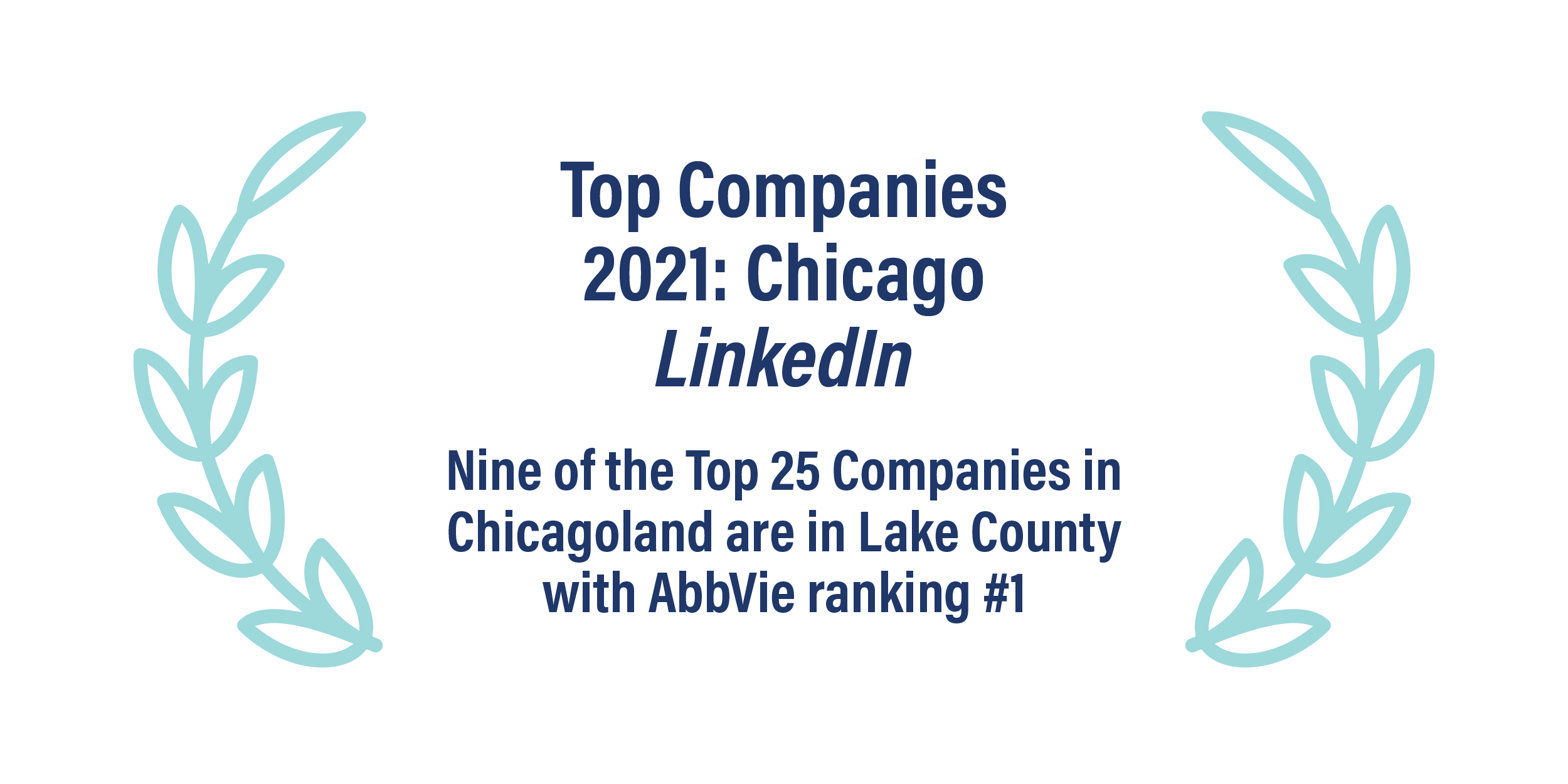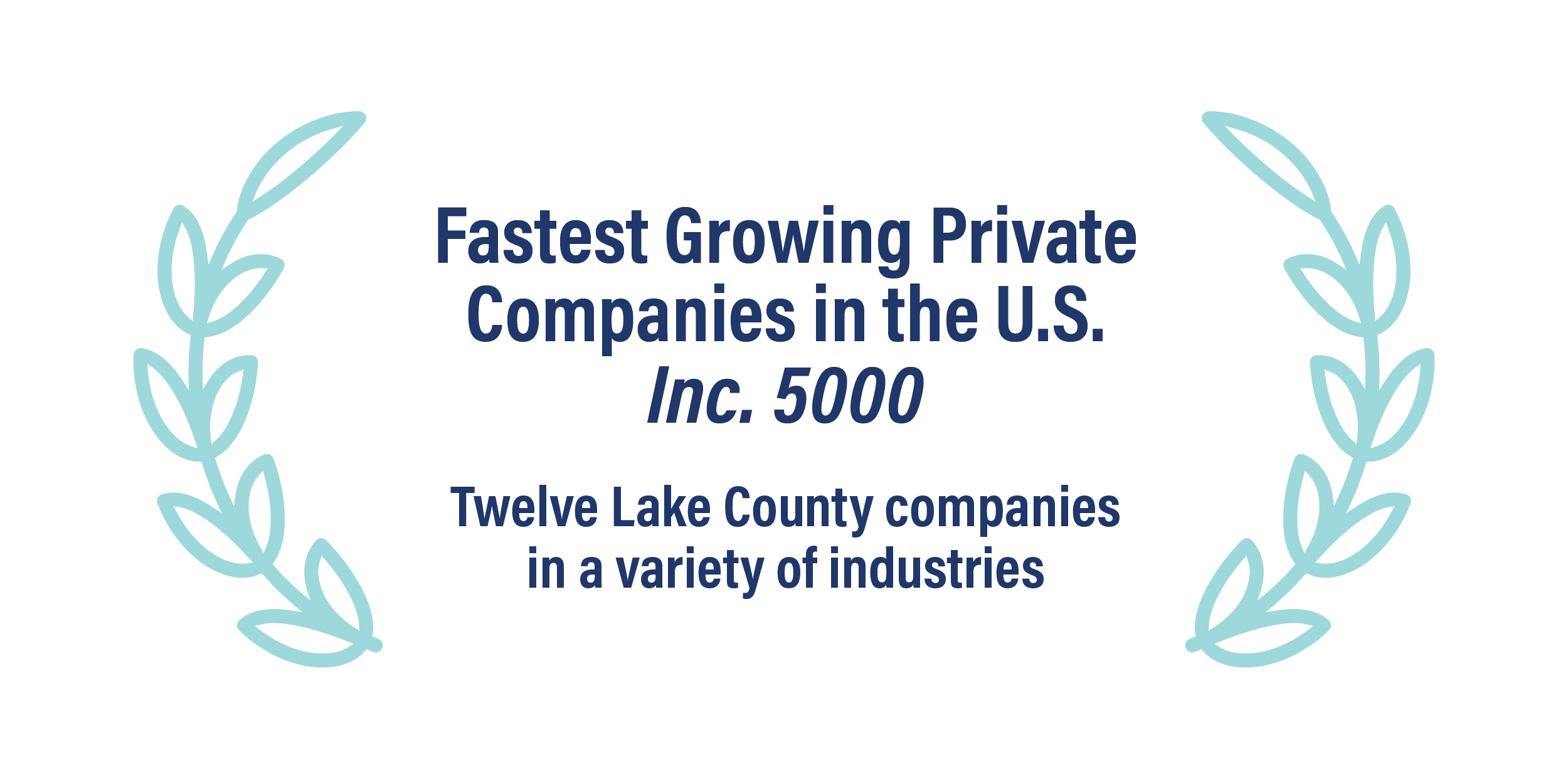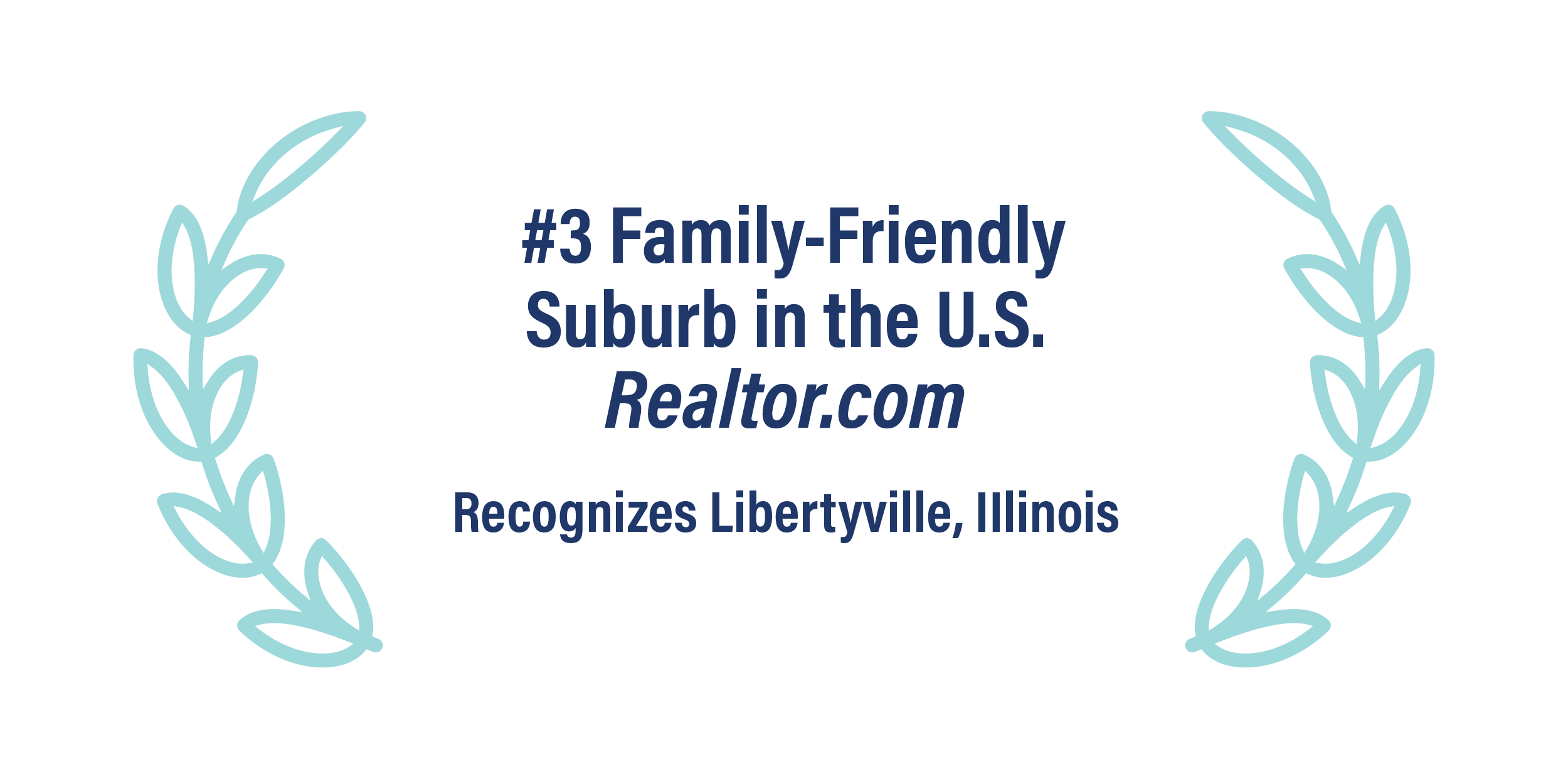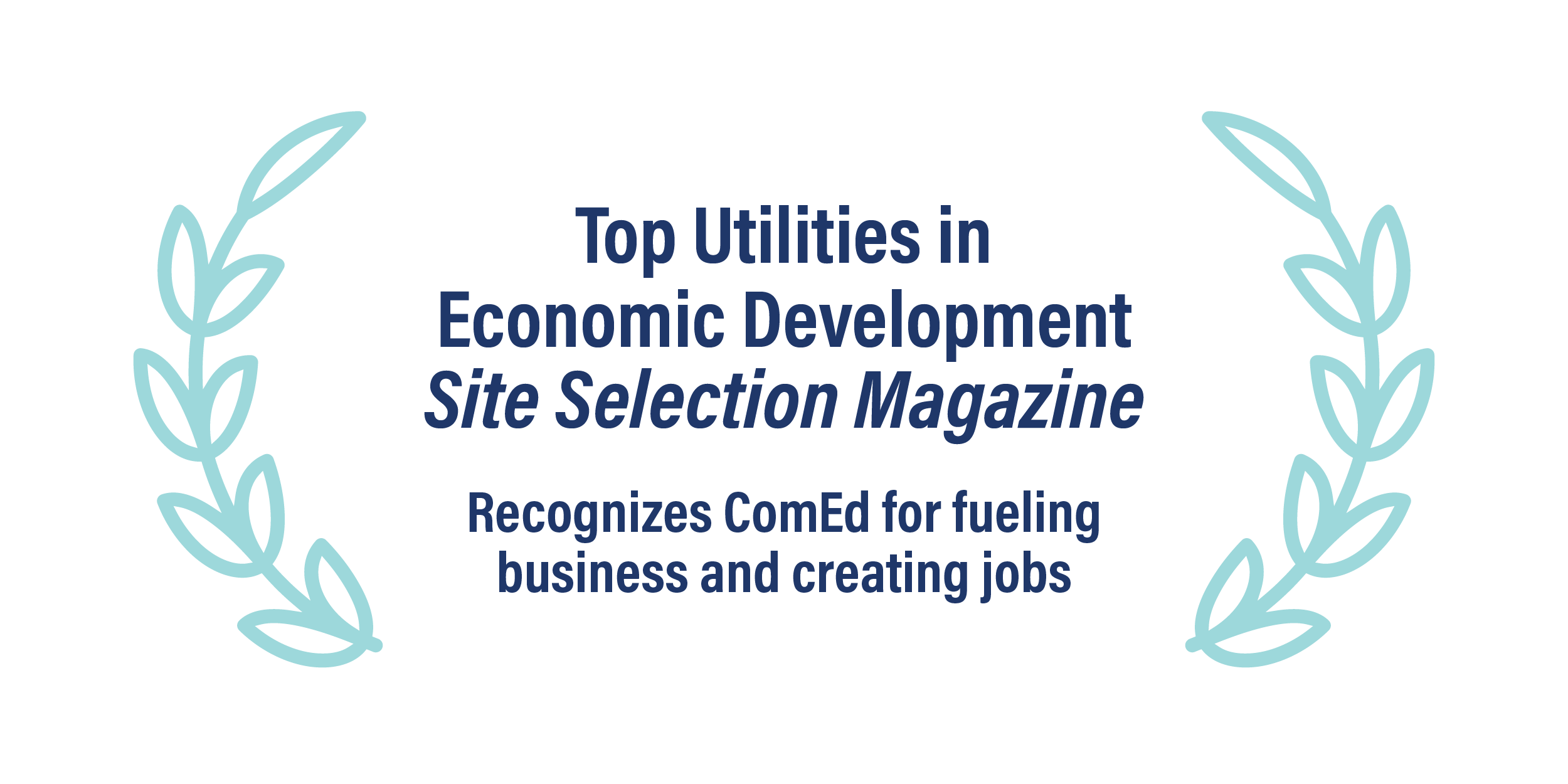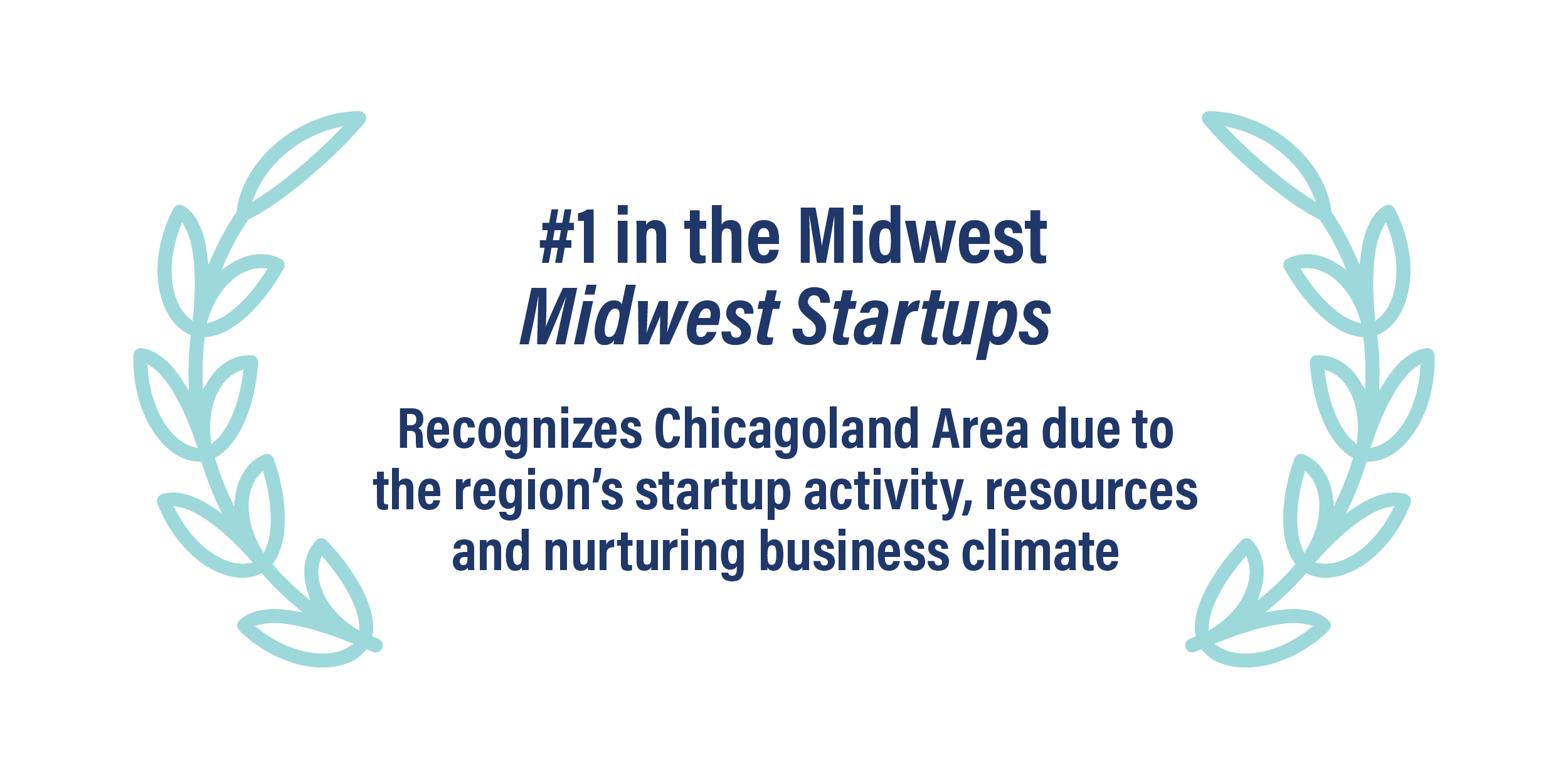 Lake County Partners Continues to Drive Progress Forward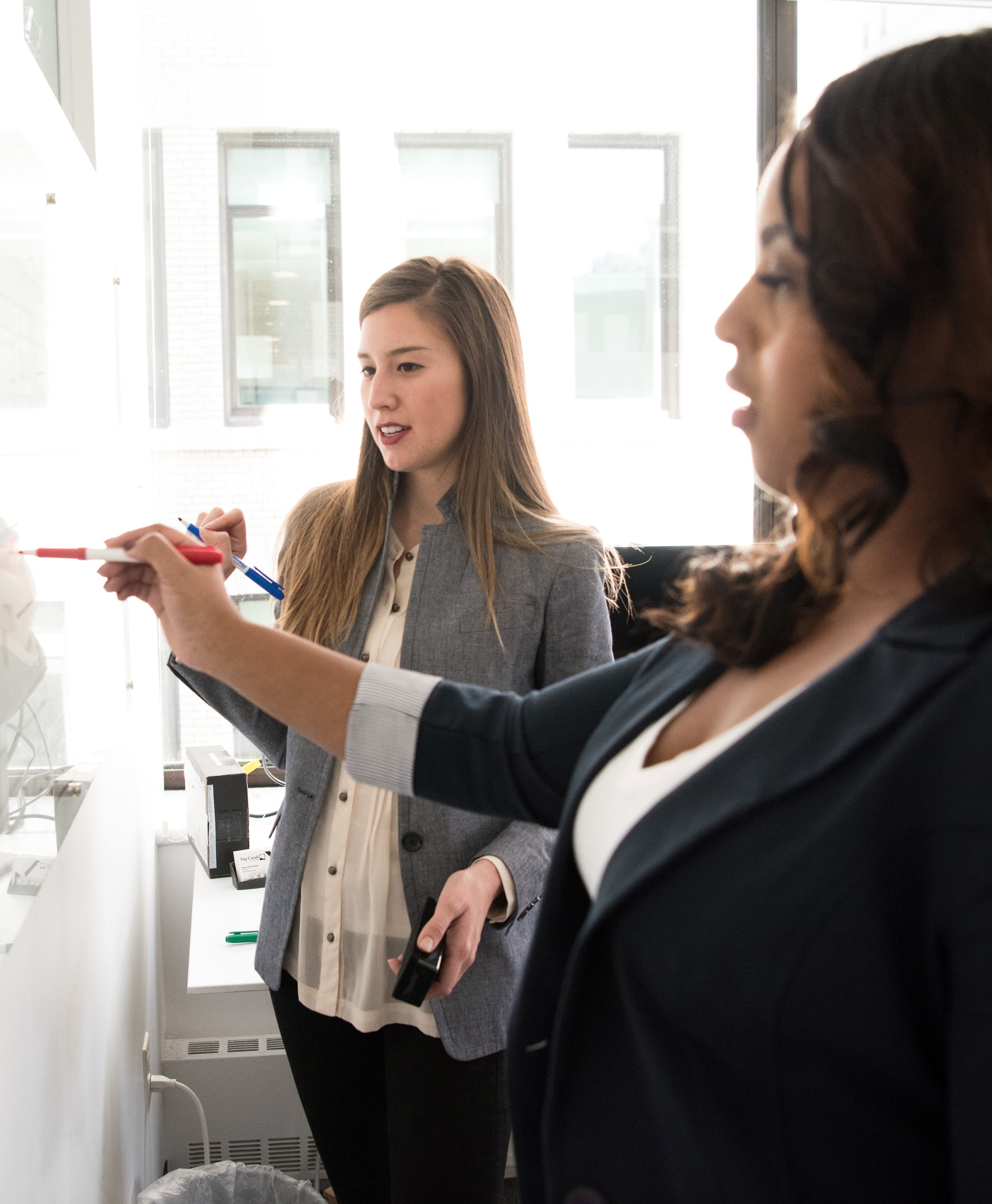 Lake County Partners Leads Collaboration to Develop County Economic Strategy

Following Lake County Partners' receipt of a $110,000 federal grant to lead the development of a new Comprehensive Economic Development Strategy, the organization got to work. This year has been filled with stakeholder sessions to create a well-rounded strategy that will create jobs, fuel collaboration and strengthen Lake County's economy. Expect continued momentum and a concrete plan in early 2022.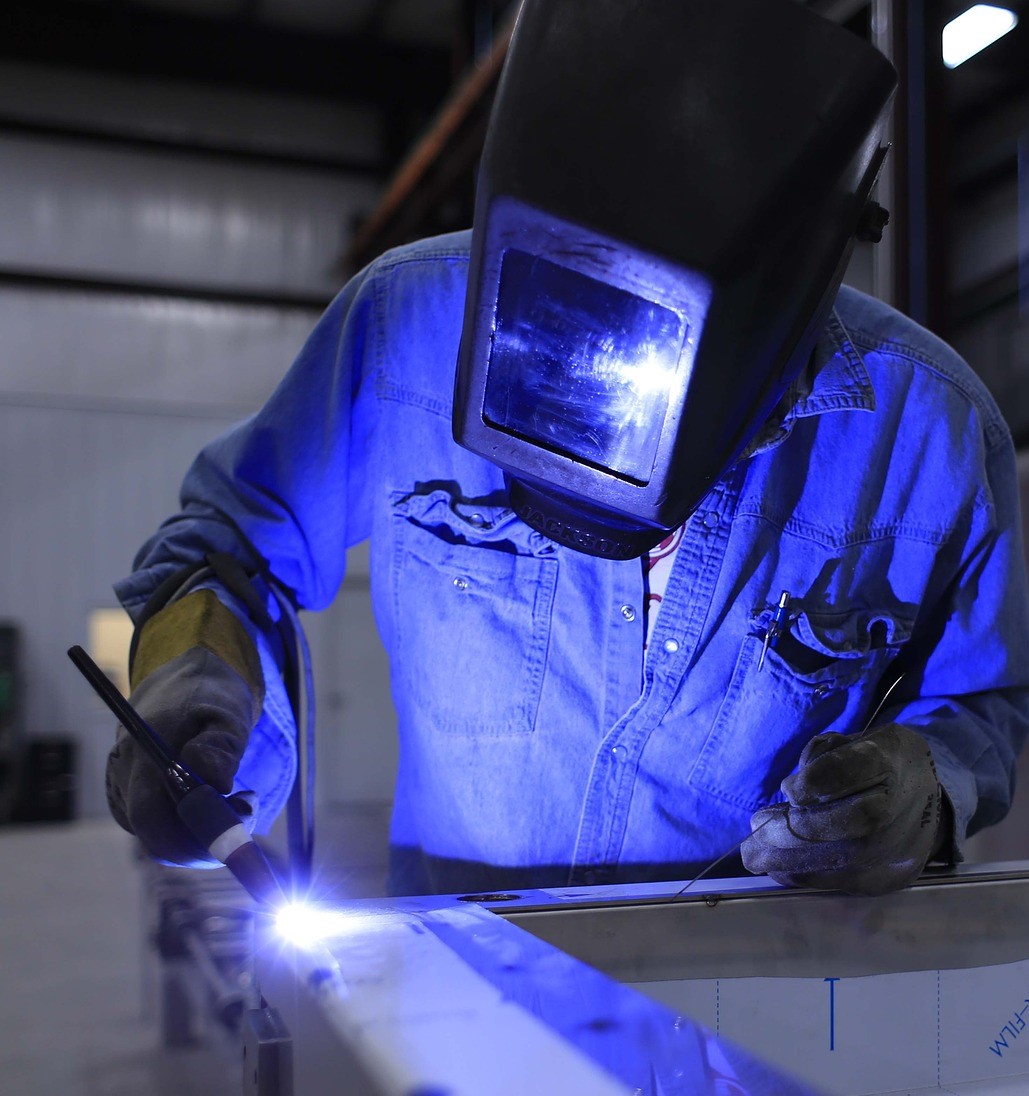 A New Digital Marketing Campaign Attracts Advanced Manufacturing and Life Science Businesses
One of the year's big goals was the launch of an automated drip campaign to attract life science and advanced manufacturing businesses from strategic locations across the country. Attraction and retention remain a core focus of Lake County Partners' communications.
Thank You to Leaders and Investors
As a non-profit organization, Lake County Partners' work wouldn't be possible without you. We appreciate the leadership of our board of governors and the generous support of our investors.